Trans-Catalina Trail
Traversing Southern California's Santa Catalina Island just off the Coast of Los Angeles
---
Trail Details
| | |
| --- | --- |
| Location: | California, United States |
| Length: | 37.2 miles (59.9 km) |
| Type: | Point-to-Point |
| Duration: | 3-6 days |
| Difficulty: | Moderate |
| Elev. change: | 19,570 ft (5,965 m) |
| Highest point: | Mt. Orizaba, 2,097 ft (640 m) |
| Season: | September through May |
| Permits: | Free |
---
Trail Summary
The first documented traverse of Santa Catalina Island dates back to the 1950s, when three men jumped into the ocean from a ship off the east end of the island, scaled the cliffs up to the top of the island, and then jogged and bushwhacked their way to the west end. All within a period of 12 hours. Today, there is a network of trails and roads used to access the island's interior. The Trans-Catalina Trail was officially opened in 2009 and create an east-to-west route from quaint Avalon to rocky Starlight Beach. At higher elevations, you will enjoy sweeping views of the Pacific Ocean and San Pedro Channel. At sea level, you can camp at a remote beach and take a cool dip after a long day of hiking. And as if that's not enough already, you will most likely spot bison grazing in various locations during your journey across the island.
---
Recommended Planning Guide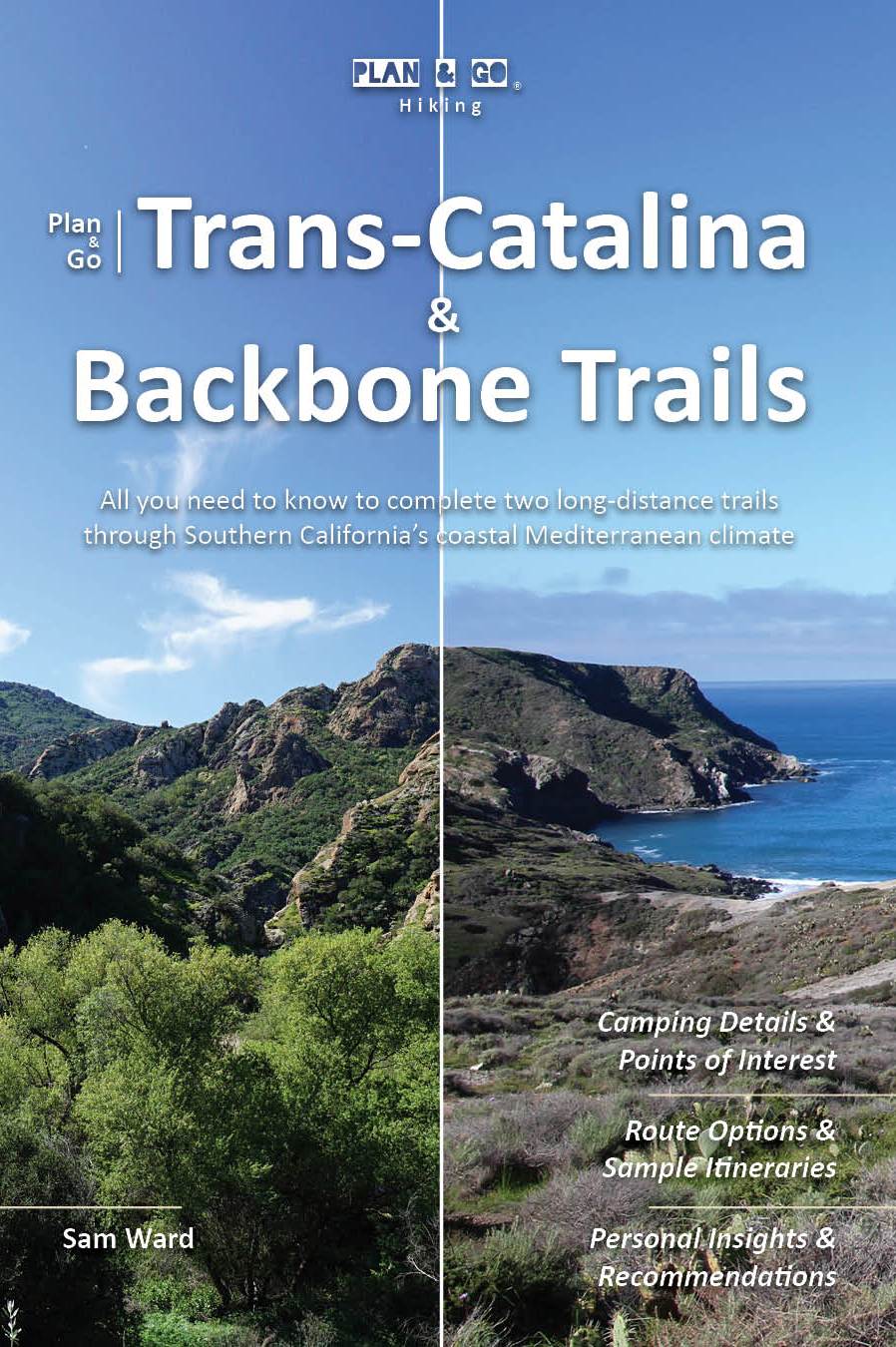 Plan & Go | Trans-Catalina & Backbone Trails is the definitive guide to hiking two of Southern California's most remarkable backcountry trails. In a clear and concise manner, the book illustrates the highlights and unique characteristics of both the Trans-Catalina Trail and the Backbone Trail. To save you time and effort with your own preparations, the guide offers practical advice on athletic training, which food to pack and in what quantities, how to select appropriate gear, and various other essentials for each trail.
The book further includes relevant overview maps of the trails and comprehensive campsite listings to help you create itineraries that best suits your personal preferences. The wealth of facts and figures is topped off with two candid and inspiring accounts of the author's back-to-back journeys across Santa Catalina Island and the Santa Monica Mountains.
Get the Book
---
Maps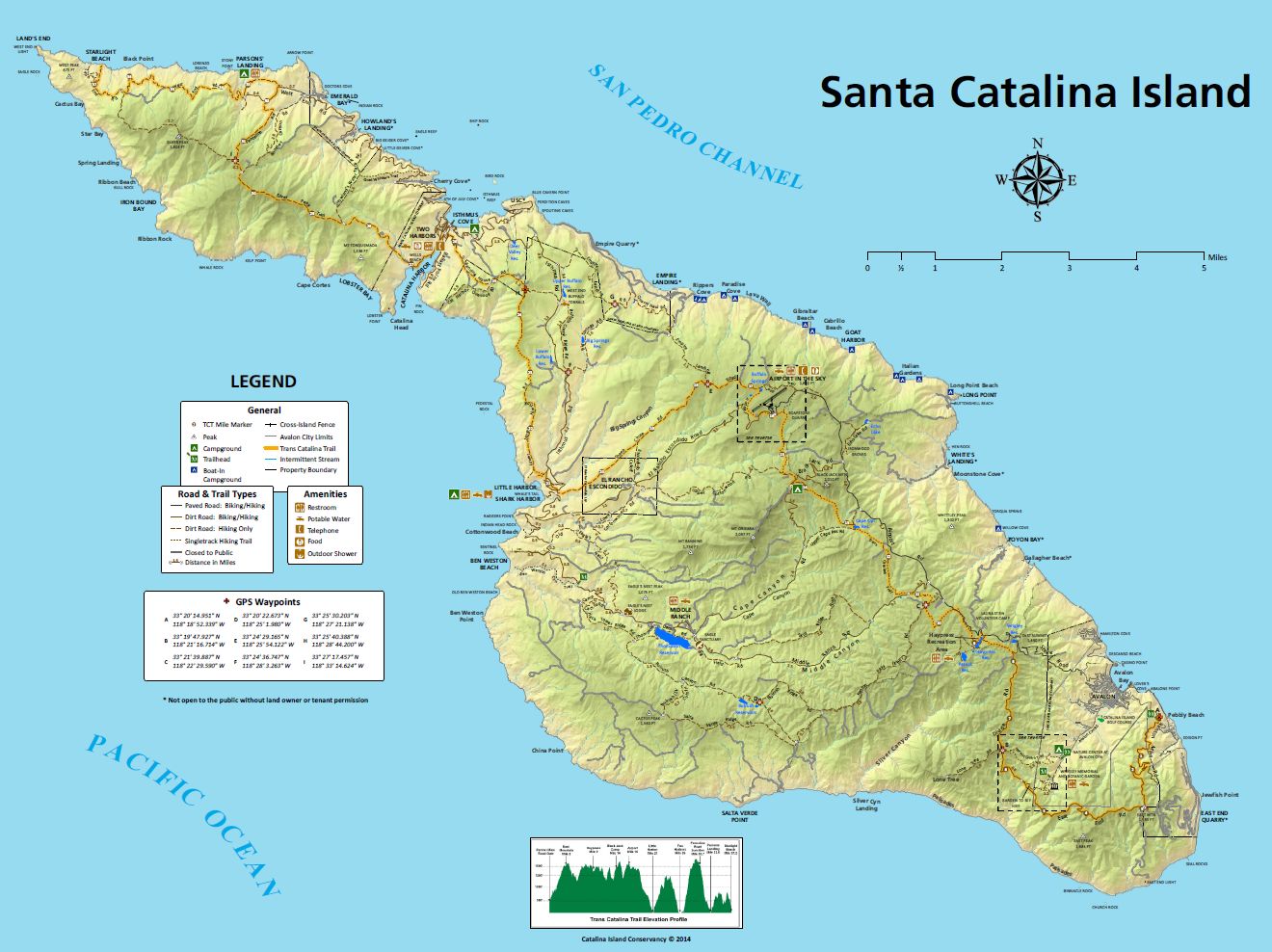 The Catalina Island Conservancy offers five maps that available for immediate download from their website. An overall Island hiking map and specific area maps for the East End, West End, Windward Beaches and Airport hiking areas. The Conservancy also offers a hiking map for purchase at their Conservancy Explore store in Avalon.
Get the Maps
---
Mobile Apps
Currently, there are no mobile apps available for the Trans-Catalina Trail.
---
Helpful Links