Kungsleden
Exploring Northern Sweden between Hemavan and Abisko into the Arctic Circle
---
Trail Details
| | |
| --- | --- |
| Location: | Sweden, Europe |
| Length: | 267 miles (430 km) |
| Type: | Point-to-Point |
| Duration: | 20-30 days |
| Difficulty: | Moderate |
| Elev. change: | 43,000 ft (13,100 m) |
| Highest point: | Kebnekaise, 6,886 ft (2,099 m) |
| Season: | July through September |
| Permits: | None |
---
Trail Summary
Starting in the 1920s, the Kungsleden (also known as King's Trail or Royal Trail) was established over several decades and today stretches approximately 430 kilometers (267 miles) between Abisko in the north and Hemavan in the south of Sweden. The well-established path crosses several lakes of varying size and also traverses five of Sweden's national parks that comprise a magnificent mosaic of different landscapes, namely Abisko, Pieljekaise, Stora Sjöfallet, Padjelanta, and Sarek. The latter three forming part of the UNESCO World Heritage Site of Laponia. A well-built system of mountain stations and mountain huts has been developed along the majority of the route, making the Kungsleden ever more accessible for the ordinary trail seeker. Completing the full distance can be a demanding undertaking, particularly if you are on a tight itinerary and have to make your miles each day. Yet, despite its wild reputation and remote location, this hike is not at all about technical skill. Consider it more a test of your stamina and longevity.
---
Recommended Planning Guide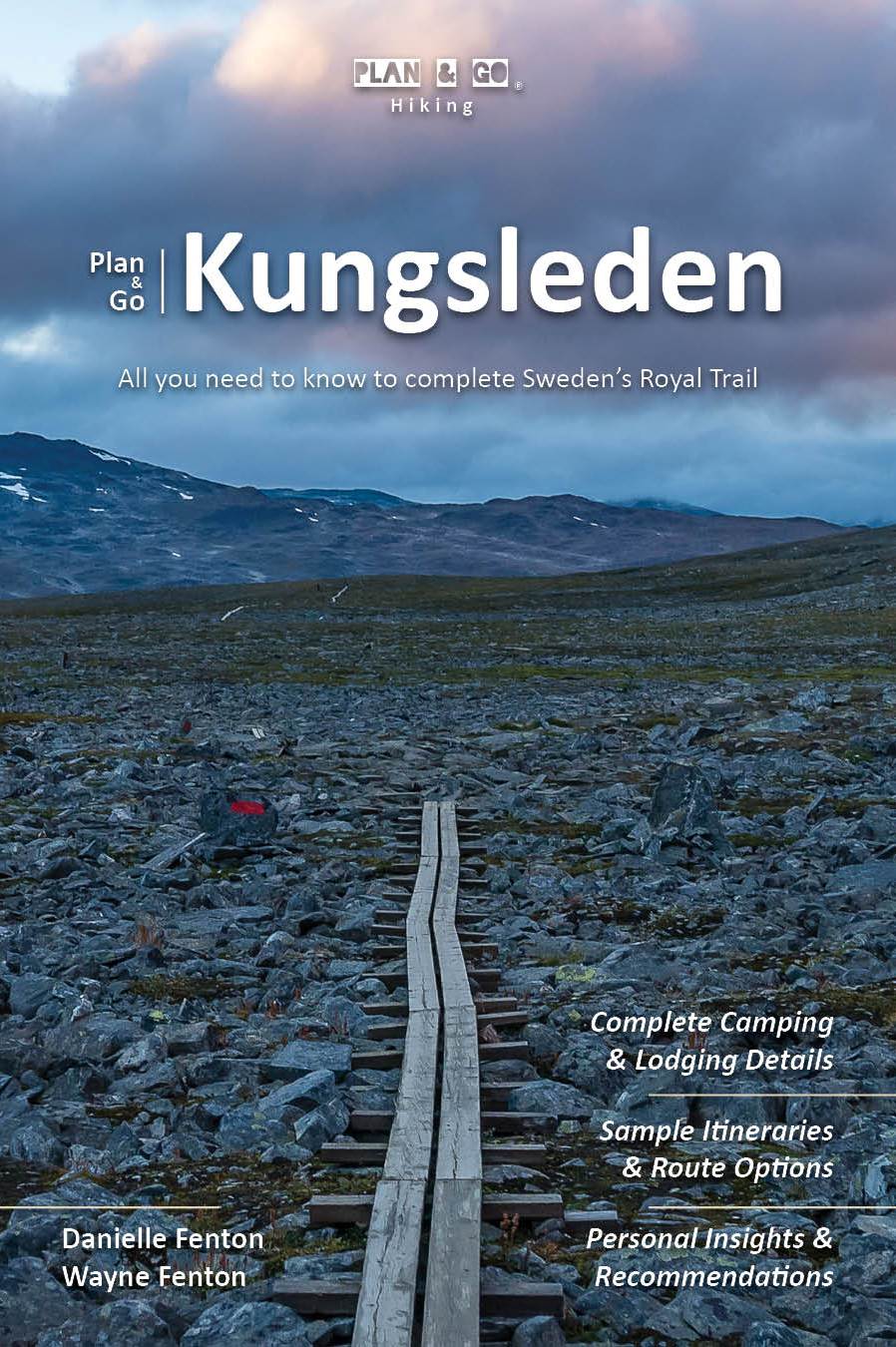 Plan & Go | Kungsleden is the definitive guide to hiking Sweden's famous King's Trail between Abisko and Hemavan. In a clear and concise manner, the book illustrates the highlights and unique characteristics of the Kungsleden and provides details on all essential planning topics to save you time and effort with your own preparations.
In addition, the guide offers practical advice on athletic training, which food to pack and in what quantities, how to select appropriate gear, and various other essentials for the trail. The book further includes relevant overview maps of the trail and descriptions of popular multi-day section hikes to help you create an itinerary that best suits your personal preferences. The wealth of facts and figures is topped off with the truly inspiring account of the authors' own 21-day journey amidst this vast and varied Swedish wilderness.
Get the Book
---
Maps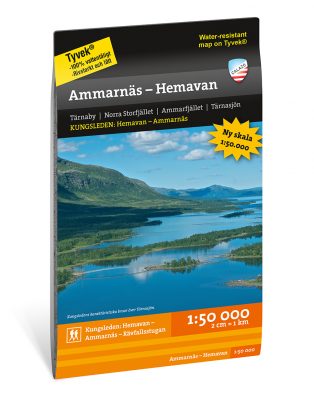 Calazo produce a set of maps that are light and compact, making them ideal for long-distance hikers concerned with space and weight in their packs. The Kungsleden requires four maps: Ammarnäs to Hemavan, Kvikkjokk to Ammarnäs, Sarek and Padjelanta, and Kebnekaisefjällen (which includes Abisko). The maps are made of Tyvek®, which is a lightweight, flexible, water- and tear-resistant material. Calazo currently don't ship internationally, so you'll have to find an online retailer that works best for your location. Alternatively, the maps can be purchased at well-equipped sports/outdoor gear stores all over Sweden and the main mountain stations in Hemavan, Kvikkjokk, Saltoluokta, Kebnekaise, and Abisko.
Get the Maps
---
Mobile Apps
Calazo also have a corresponding mobile app. Click here for details.
---
Helpful Links