Wonderland Trail
Circumnavigating Mount Rainier in Mount Rainier National Park, Washington
---
Trail Details
| | |
| --- | --- |
| Location: | Washington, United States |
| Length: | 93 miles (150km) |
| Type: | Loop |
| Duration: | 10-14 days |
| Difficulty: | Moderate to Strenuous |
| Elev. change: | 22,000 feet (6,700m) |
| Highest point: | Panhandle Gap, 6,800 feet (2,073m) |
| Season: | Mid-July through late September |
| Permits: | Backcountry permits (reservation, lottery) |
---
Trail Summary
The Wonderland Trail (WT) is a 93-mile long trail encircling Mount Rainier in Mount Rainier National Park, Washington. Leading through lowland forests and valleys into subalpine and high alpine areas, the WT is as scenically unique as it is physically challenging. Cascading waterfalls, close-up wildlife, glaciers, and wild flowers make for a breathtaking setting. Constant climbs and descents to the many alpine ridges demand a good level of fitness and skill.
---
Recommended Planning Guide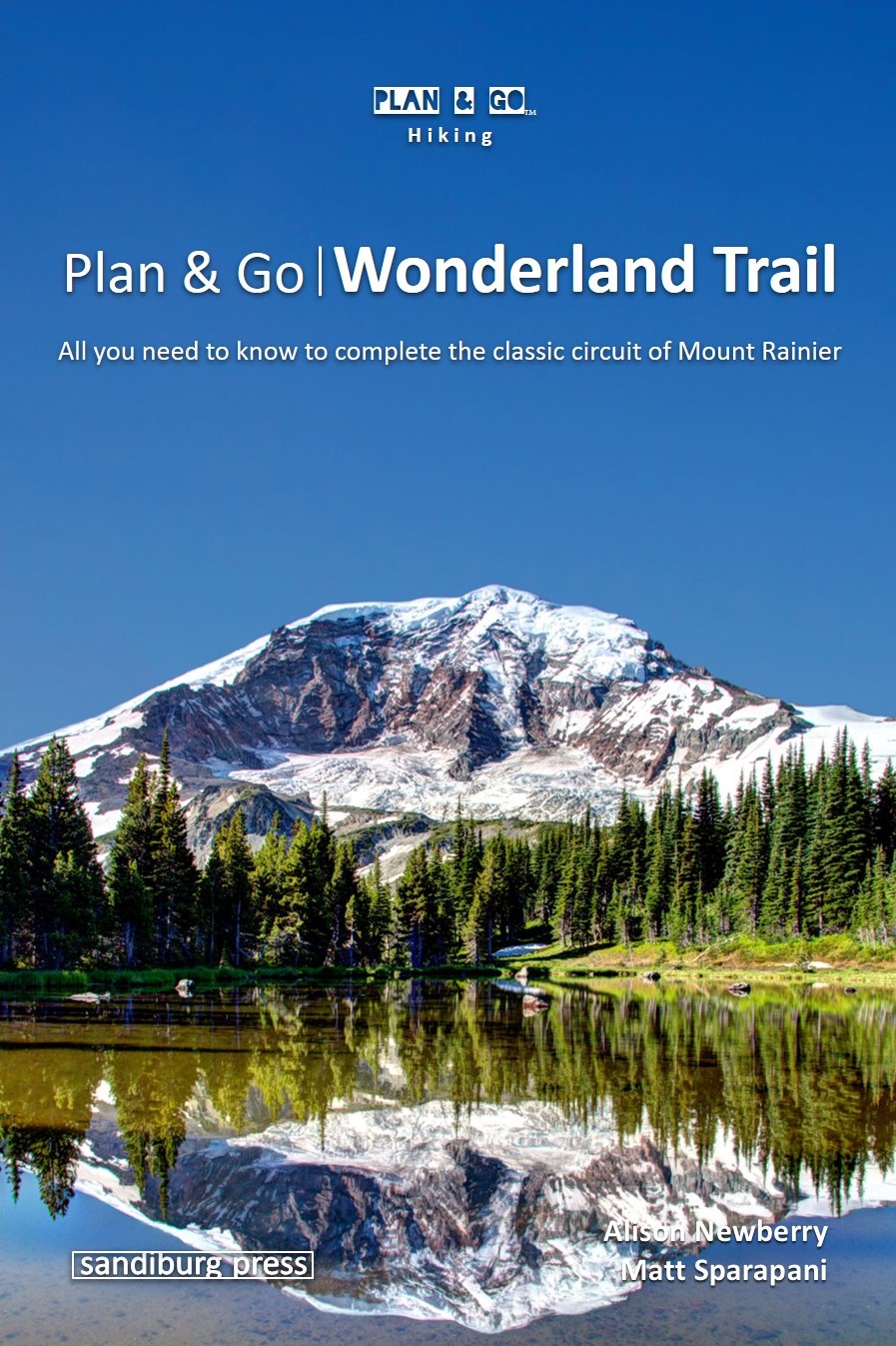 Plan & Go | Wonderland Trail is the comprehensive guide to hiking the famed 93-mile circuit of Mount Rainier. In a clear and concise manner, the book describes the highlights and unique characteristics of the 'WT' and provides all the essential planning information to facilitate your own preparations. Using the step-by-step instructions and recommendations, you'll be well-equipped and feel more confident about completing this incredible adventure.
In addition, this guide offers practical advice on athletic training, food preparation, gear selection, as well as various other essentials for the hike. Detailed elevation profiles of the trail along with sample hiking itineraries will help you create a route that best suits your preferences. The wealth of facts and figures is topped off with the entertaining and motivating account of the authors' own 12-day Wonderland adventure.
Check out the Book
---
Maps
The National Geographic Trails Illustrated Map is a great companion for the Wonderland Trail hiker. Within Mount Rainier National Park, there is detailed coverage of Mount Rainier and its many glaciers, Eagles Roost, Cataract Valley, Mystic, Emmons Overlook, Indian Bar, Maple Creek, Snow Lake, Paradise River, Jackson, and many other camping areas. A detailed inset gives you a close-up view of the peak and trails leading to its glaciers. The trails have been enhanced and road and trail mileage have been added to create a more usable map. UTM grids have also been added to make it more usable with your GPS. The topographic map is waterproof and tear-resistant.
Check out the Map
---
Mobile Apps
---
Helpful Links